Coffee Break with... Kimmo Virtanen, Director Scandinavia, Russia and the Baltic States
Coffee Break with… is a Christie & Co series showcasing the brilliance, expertise, and diversity of our network of over 200 employees.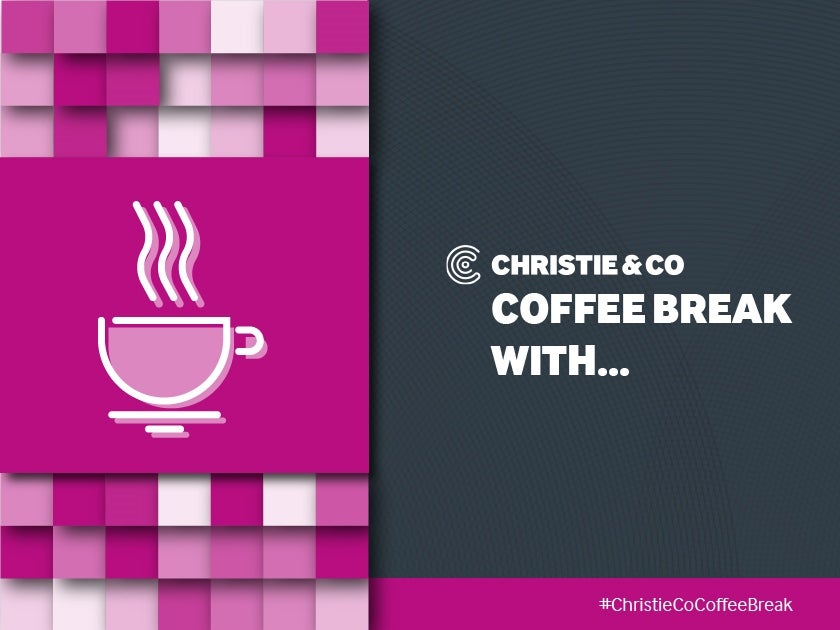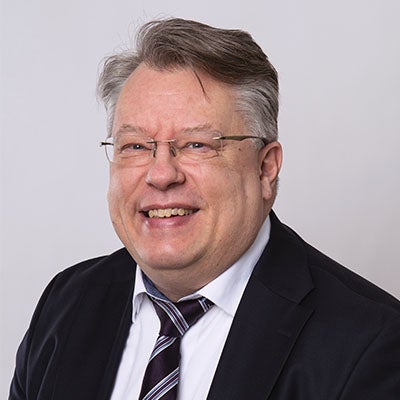 When did you join Christie & Co?
Gash, Jan 2004!

Where were you when you accepted your role at Christie & Co?
It is so long ago, I don't recall exactly, working in the family company in London!
 
What was your first job?
If we don't count the 3 months summer jobs during the high school, the first proper job was as a receptionist / night manager in Hotel Waskia, Vaasa, Finland!
 
In a couple of sentences, can you tell us a bit about your job at Christie & Co?
I oversee the performance and services of the Nordic office in Helsinki and will cover all aspects of the business ranging from business generation, attending the process of conducting valuations, Feasibility Studies, Operator & Investor Searches and Brokerage, driving marketing initiatives and assisting of course in administrative tasks such as HR and accounting related etc – so a "Full Monty" approach, getting involved with everything!
 
What's your favourite thing about Christie & Co?
Broad scope of work! Interesting assignments and great bunch of people to work with!
 
If you had to pick a favourite project that you've worked on at Christie & Co so far, what would it be?
So many from where to choose from (400+!) – I guess quite memorable was the assignment of conducting a Feasibility Study at Isles of Schilly for Dutchy of Cornwall (Prince Charles). The unexpectedly beautiful sceneries of the isles and St Mary were spectacular, and of course the transportation for the assignment – RAF helicopter ride from Panzance to St Mary was great, not forgetting either the rides for interviewing some resort managers at the islands were naturally taken by speed boat from Royal Navy with a couple mariners assisting in landing a shore! I could get used to this style.
 
What's been a highlight of your career so far?
Maybe opening the office in Helsinki!
 
How has the industry changed since you started at Christie & Co?
What hasn't changed! Continuous change and emergence of new sub sectors, far higher employment of technology in providing & delivering the service and experiences
 
Who in your industry do you feel most inspired by?
Many comes to my mind, one of them being Richard Branson! Visions & Leadership…

Tell us a bit about your life outside work – what are your hobbies?
I am a keen tennis player and have been playing competitively fort the past 40+ years! Tennis has taken me into great places, and I have met a lot of interesting people through it.
I also have a dog, Albert.  White Western Highland Terrier with whom I like to have long walks and play with.
 
What's your hometown? Where do you live now?
Original hometown is Vaasa in Finland where I grew up, but I have also lived 13 years in London… Espoo in Finland (next to Helsinki) is the current home!
 
Where's the best place you've been on holiday?
Difficult to quantify THE Best – but Long Boat Key in Florida comes very close to it as overall!
 
What's your biggest pet peeve?
Impractical things! There are many around…
 
If you could live and work in any city, where would you go?
Overall, actually I am quite happy in Espoo!
 
What would be your desert island meal?
I love burgers, so that would have to be Surf & Turf!
 
What's your favourite film?
One of them is definitely Falling Down (with Michael Douglas) – we shouldn't take life so seriously, good movie to watch when you think that you had a bad day! Afterwards you realise that it wasn't that bad!...
 
What is your favourite movie quote?
Good quote: You want the truth!? – You can't handle the truth! – A Few Good Men
 
What is one thing on your bucket list?
I like a history quite a lot – I would like to see the Great Wall of China!
 
What is your biggest fear?
Where will the current way of life lead in the world within the next 50 years!
 
What news source do you read every day?
I try to cover Kauppalehti / Helsingin Sanomat and Nordic Property News
 
What's your social media platform of choice?
I am old school guy, most of the time I call people! Maybe Messenger….