Coffee Break with… Yannick Herzberg, Senior Consultant Investment & Letting Austria & CEE
Coffee Break with… is a Christie & Co series showcasing the brilliance, expertise, and diversity of our network of over 200 employees.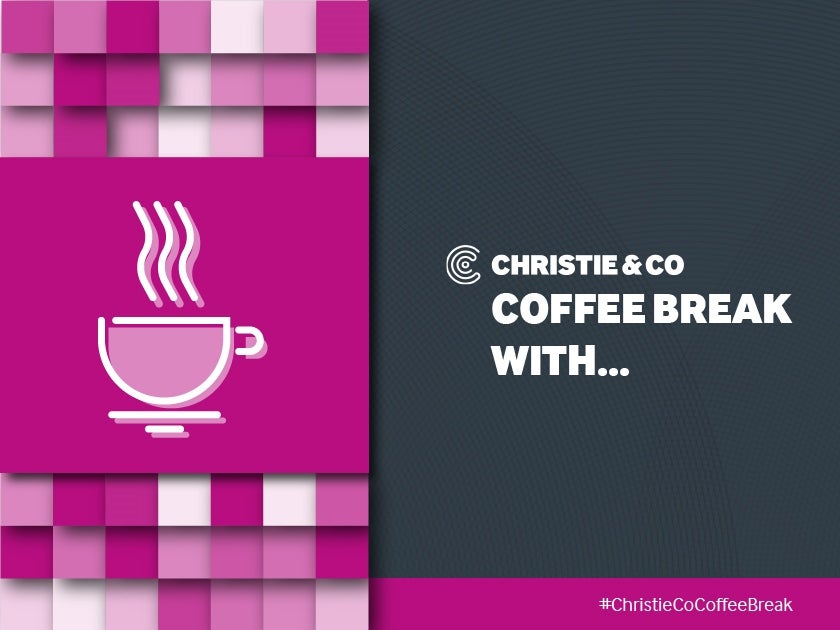 Where were you when you accepted your role at Christie & Co?
I was in the last semester of my Bachelor's degree and wanted to learn more about hotel real estate after a course at university had sparked my interest in this topic.
When did you join Christie & Co?
I started as an intern in March 2018 and I am working fulltime since June 2018.
What was your first job?
I started working in my parents' restaurant at the weekend when I was 14 years old, and over the years I worked in the kitchen and in service.  
What's your favourite thing about Christie & Co?
What I like most is our cooperation in smaller, as well as larger teams. Our close cooperation between the international offices strengthens us as a company and ensures that we can complete projects as efficient as possible.
If you had to pick a favourite project that you've worked on at Christie & Co so far, what would it be?
Difficult question, because every project is special and exciting in its own way. However, I particularly enjoy challenging projects with international corporate clients because they always challenge us as a team. On the other hand, I also like the challenge of finding buyers for very special hotels in the holiday sector, here the Hotel Schloss Pichlarn particularly stuck in my mind because I am a golfer myself and a golf course always creates a great atmosphere. 
How has the industry changed since you started at Christie & Co?
The hotel industry has become more and more professionalised in recent years, and it has become even more important to specialise and find your own identity.
Tell us a bit about your life outside work – what are your hobbies?
In my free time, I do a lot of sports, especially jogging, riding my racing bike, golf and skiing. Apart from that, I am a passionate hobby cook and "grill master".
What's your hometown? Where do you live now?
I was originally born and raised in Scharbeutz on the Baltic Sea. I have been living in Vienna for almost 6 years now.
Where's the best place you've been on holiday?
I am a globetrotter and I think exotic destinations with extraordinary nature and culture are particularly exciting. I have been to Asia and Africa multiple times, but my absolute highlight was a holiday on the coast of Colombia, where we spent about 4 days without mobile phone network, electricity or Wi-Fi.
What's your biggest pet peeve?
Unreliability
If you could live and work in any city, where would you go?
South Africa
What would be your desert island meal?
Fish & Seafood
What is one thing on your bucket list?
Skydiving, but I already crossed this bucket off the list.
What news source do you read every day?
Besides subscriptions, newsletters and GoogleAds, I find my personal Alexa briefing in the morning particularly helpful to start the day.
What's your social media platform of choice?
Instagram