Annual RevPAR performance 2020 slid by about two thirds in all Baltic States
Helsinki. Christie & Co, international hotel property adviser, releases its analysis of the Baltic hotel market 2020, which denotes the impact of the Covid-19 pandemic to the capitals Tallinn, Riga and Vilnius.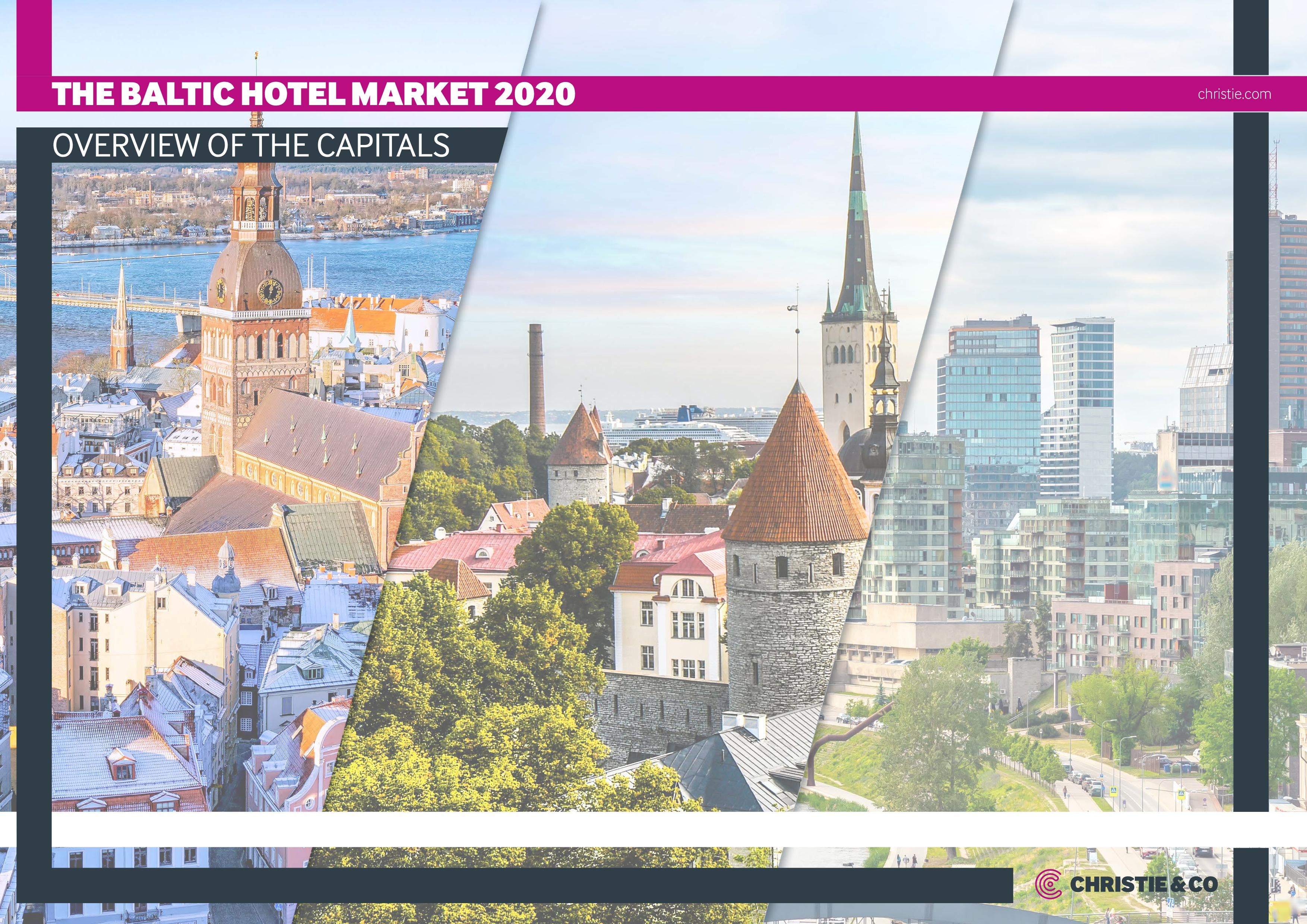 The report indicates that the Baltic hotel markets had a good start of the year, with accommodation demand increasing in the first two months of 2020. With the COVID-19 pandemic and subsequent travel restrictions, most of the hotels in the Baltic capitals closed. Summer then provided some positivity to the markets, as infection rates in the Baltics were down, until a second wave shut tourism down again in autumn. 
RevPAR slid by 64%, 68%, and 72% in Vilnius, Riga and Tallinn, respectively, reflecting Vilnius and Riga's demand being slightly more domestically and pan-Baltic driven than that of Tallinn. While both occupancy and ADR contributed to the decline, occupancy was the main factor driving the RevPAR collapse. Other European capitals also observed a decrease of a similar magnitude. Overall, RevPAR across the EU capitals declined by an average of approximately 70% from 2019 to 2020.
Before the COVID-19 crisis all three markets were on the rise. Tallinn's RevPAR growth demonstrated the most increase, reaching 65 EUR in 2019, corresponding to 5.4% average annual growth in the 2015-2019 period, Riga and Vilnius' RevPAR grew at yearly averages of 2.6% and 0.8%. While Tallinn's number of hotel rooms grew by an average of 2% annually, in Riga and Vilnius, the annual average increase was 2.9% and 3.8%, respectively, in the 2015-2019 period.
As of March 2021, the hotel markets are still under immense pressure. The pandemic is raging, and various restrictions are in place, yet the vaccination programmes have already begun, bringing some positivity for future market outlook.
"Hotel demand structures for the three capitals are relatively well-positioned for the markets to recover, as
their non-European share accounts for only 11% of the total overnights. Long-haul demand is likely to take the longest to recover to the pre-pandemic level, as connectivity is more severely affected for this segment", explains Kimmo Virtanen, Director for Scandinavia, Russia and the Baltic States at Christie & Co. "Despite the pandemic that caused the fall of Baltic hotel markets performance, we acknowledge that the markets are reasonably well-positioned for a comeback. Fundamentally, all three hotel markets were demonstrating substantial growth in the years before the pandemic. Furthermore, the Baltic economies are relatively well-balanced and have been less severely affected by the pandemic than the EU economy on average."
Reinis Ludins, Consultant for Scandinavia, Russia and the Baltic States at Christie & Co summarizes, "The summer undoubtedly brought some positivity to the Baltic hotel markets, as the markets demonstrated encouraging performances. While the second lockdown has stopped tourism again, it remains to be seen what kind of performance this summer will bring for the Baltic capitals."