Christie & Co brings new Brands to Vienna
Plateno Hotels Group and Novum Hotel Group expand their presence in Austria with the help of Christie & Co.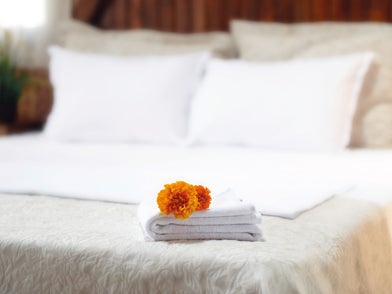 Hotel property specialist Christie & Co advised the Plateno Hotels Group and Novum Hotel Group on their expansion and brokered the sale of two attractive hotel properties. For both hotel groups, it is the third hotel operating in Austria. For Plateno, it is the first hotel located in Vienna.

Following the acquisition of two 100-bedroom hotels in Ansfelden near Linz and Puch near Salzburg in March of 2016, Plateno is now extending its presence in Austria by taking over a hotel in Vienna, which is the third hotel of the group in Austria. Christie & Co brokered the sale of all three hotels, supporting the hotel giant from China in its expansion to Europe. Plateno is part of the Jin Jiang Group and operates 3,000 hotels in China and nine other countries.

The 95-bedroom Designhotel Altmannsdorf is operated under the 7 Days Premium budget brand, as are the two hotels in Ansfelden and Puch. Previously, the hotel was run by the operating company of the owner, who decided to lease it to Plateno, to devote more efforts to modernising the neighbouring Gartenhotel Altmannsdorf.

The expansion of the German Novum Hotel Group seems to be unstoppable at the moment, as the portfolio of the Hamburg-based hotel group now has come to comprise 127 hotels throughout Europe. In Vienna alone, three hotels were taken over last year, the Hotel Congress, Hotel Cristall and Hotel Kaffeemuhle close to the Lugner City shopping mall. In the second half of the year, Christie & Co acted as advisor for leasing to Novum the 78-bedroom Hotel Kaffeemuhle owned by Richard Lugner and located close to Wiener Stadthalle.
 
According to Lukas Hochedlinger, Managing Director Germany, Austria & CEE at Christie & Co, both locations are ideal to introduce Plateno and Novum to the Austrian capital. He says: "We are pleased to support the groups in entering the Austrian market and advise them in establishing and strengthening their brands. I trust that other hotels will follow".