Christie & Co support David Lloyd Leisure in German expansion
After the opening of its first German health club in Bad Homburg and the acquisition of 8 Meridian Spas at the start of 2020, David Lloyd Leisure Group has retained leading specialist business property advisor Christie & Co to head the search for suitable development land and development opportunities, as well as appropriate existing health club businesses in Germany.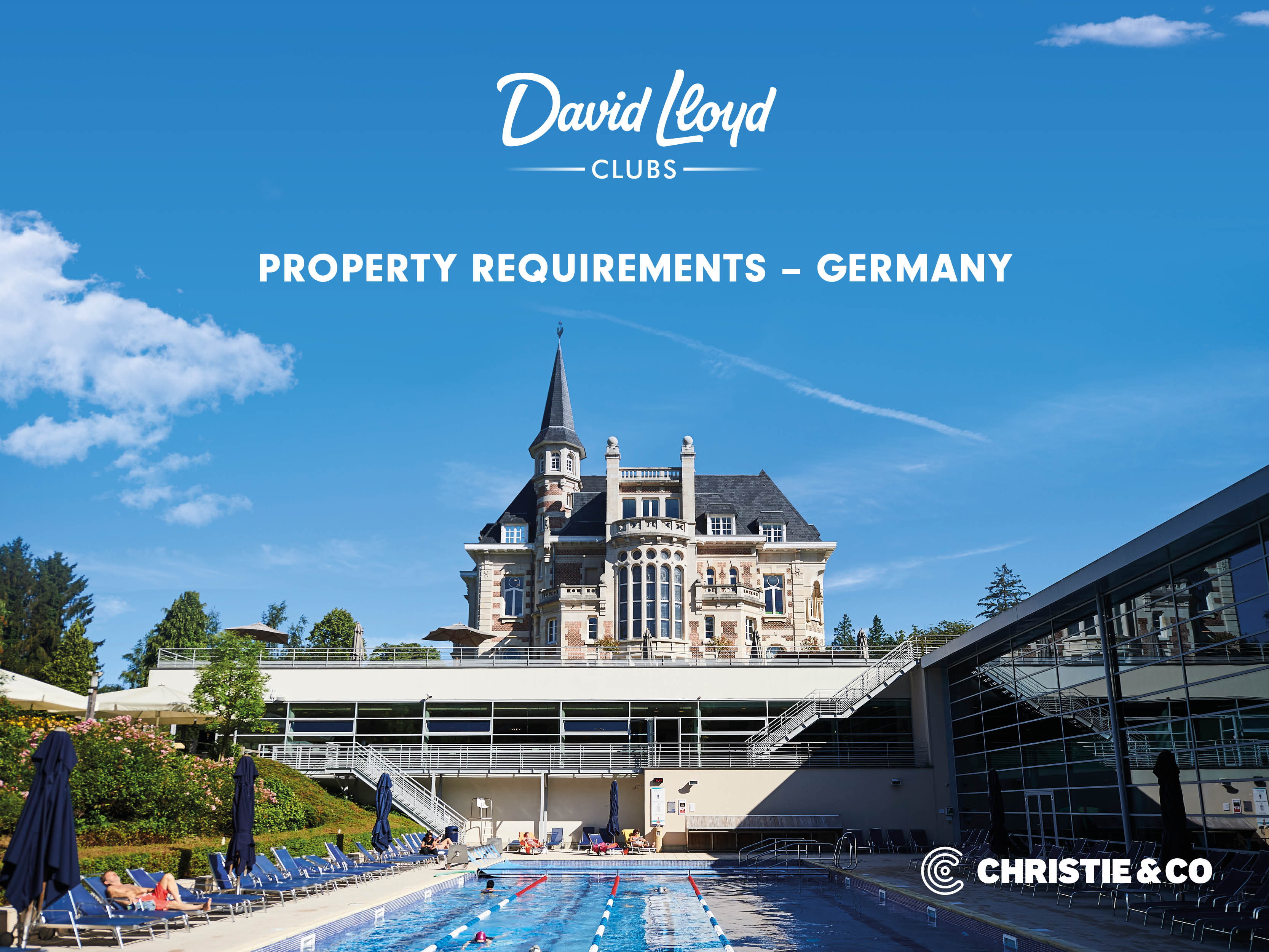 David Lloyd Leisure Group (DLL) is Europe's largest operator of family-oriented leisure and sports facilities for wellness and fitness. Founded over 35 years ago by former British tennis champion David Lloyd, the wellness and fitness group operates over 123 clubs throughout Europe with its 660,000 members having access to clubs in UK, Holland, Belgium, Ireland, Switzerland, Spain and most recently also Germany.

Following its successful entry into the German market, DLL is actively seeking existing businesses for conversion or new sites and properties for club development to expand its network of class-leading tennis, health and fitness clubs in Germany.

Site requirements include:
•    Existing buildings: 6,000 to 8,000 sqm. GIA with ample outdoor space
•    New developments: minimum site area of 1.5 hectares
•    Car parking for a minimum of 150 vehicles
•    Minimum population of 130,000 within a 15-minute drive to the site
•    Attractive business and residential areas or suburban locations
•    Freehold, long leasehold and hereditary leasehold opportunities will be considered

If you know of a business, site or property opportunity that could be suitable, please contact us and we will be happy to discuss it with you.