Hotel Investment Market in Spain 2019 reached EUR 2,4 billion, led by the urban sector
International hotel property adviser, Christie & Co, has published its new hotel investment overview for 2019, which highlights the limited offer in hotel portfolios, as well as substantial changes in both the origin of the capital invested and the typology of the assets. Investment in resort destinations has stabilized, with a significant increase in interest in urban destinations.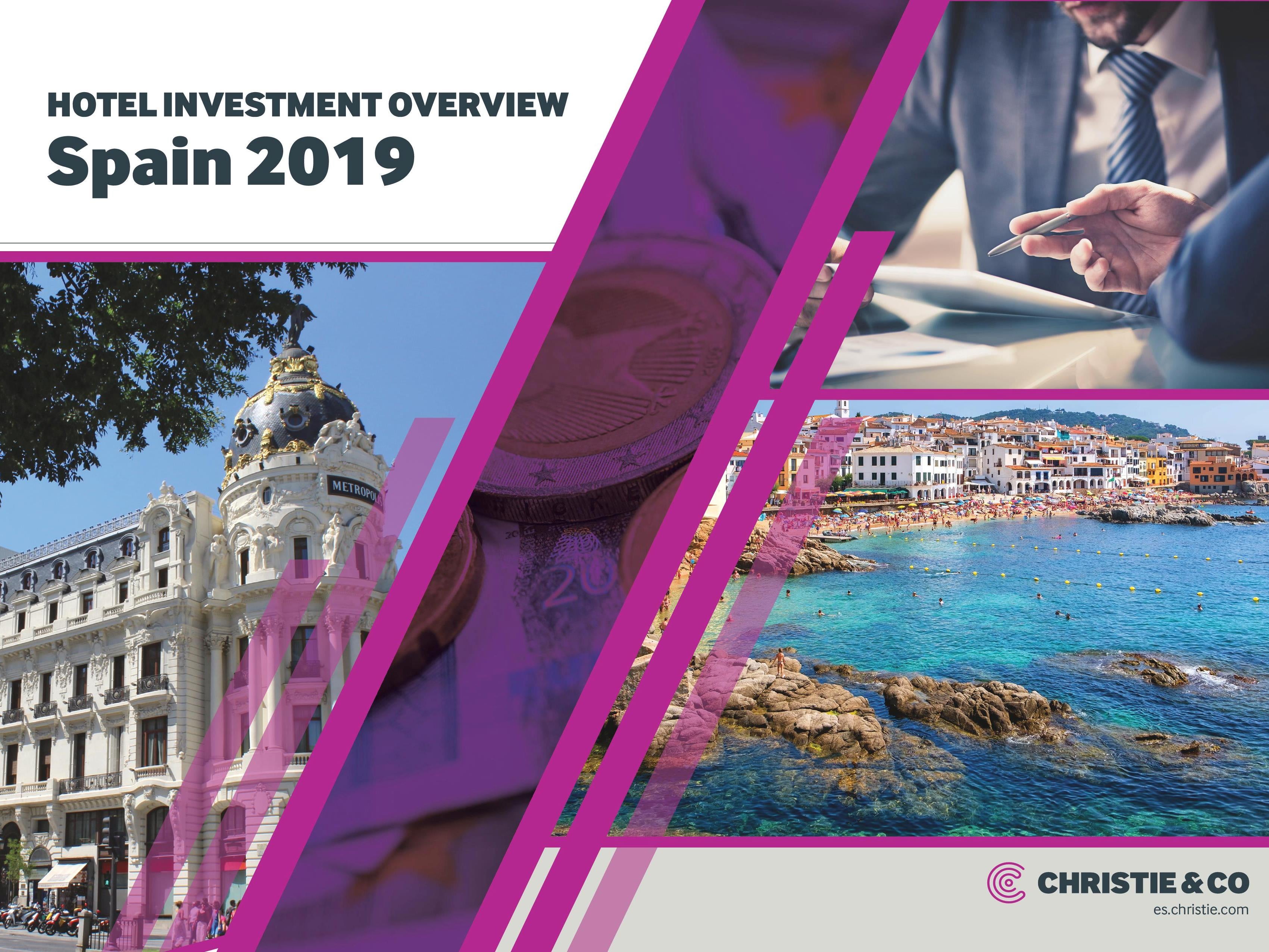 According to Christie & Co, the total hotel investment figure in Spain in 2019 was EUR 2,4 billion, almost half of the investment volume of 2018, with a total of 114 transacted assets (compared to the 223 registered in 2018). This decrease in transactional activity is explained, among other reasons, by the comparative effect of the purchase of Hispania by Blackstone in 2018 (EUR 1.9 billion).

Despite the decrease in the investment volume, the average price per transacted room increased again in 2019, reaching EUR 142,000 (vs. EUR 128,000 in 2018), as a result of the high liquidity available in the market, the strong investment demand, the positive evolution of the main hotel KPIs and the continued compression of the yields.

The resort sector was the most affected, registering a total investment volume of 41%, a significant change from the previous year (64%). The main reasons for the decrease were: the recovery of the sector in the North of Africa and other Mediterranean countries, the evolution of Brexit, Thomas Cook's bankruptcy, the crisis of some airlines and the absence of large portfolio transactions. Meanwhile, urban destinations went from representing 36% of the total volume in 2018 to 59% in 2019, favoured by the increase in interest in core assets.

Unlike in 2018, the origin of the capital was mainly national, representing 63% of the total investment volume (vs. 35% in 2018), followed by UK (11%) and France (10%). Investment firms once again represented the primary source of capital in 2019, with 37% of the total, followed by hotel groups (32%) and REITS (19%). The report also includes an analysis of the hotel investment cycle from 2006 to 2019, differentiating between the different periods and their main challenges. 

Christie & Co concludes its study by analysing the current macroeconomic landscape, the operational expectations of the sector and the investment outlook for the next few years with the expectation of future consolidation of the hotel market and a stabilization of investment levels.
 
Inmaculada Ranera, Managing Director at Christie & Co in Spain and Portugal, comments, "Hotels are no longer considered an alternative option in the real estate investment sector, and have become assets with attractive returns. The key players in this market have become more professional, which has led to an increase of the capital invested in the sector, both in urban and resort hotels."

If you are interested in reading the publication, please click here.