Hotel Transaction Volume at highest Level ever in Germany
​Specialist business property adviser Christie & Co has released a new report looking at six key hotel markets, which showed growth both in terms of trading performance and transaction activity. The volume of hotels transactions in Germany reached its highest ever level in 2015.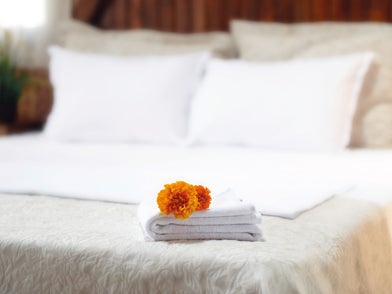 Specialist business property adviser Christie & Co has today released a new report showing that the volume of hotels transactions in Germany reached its highest ever level in 2015.

By using data provided by STR Global, Christie & Co analysed the hotel market in six key German cities - Berlin, Munich, Frankfurt/Main, Dusseldorf, Cologne and Hamburg – which showed that RevPAR increased by 6.5% in Germany in 2015 compared to the previous year, far in excess of the country's overall 1.7% GDP growth.

Market performance improved for most major German cities and thousands of rooms are expected to come to the market over the next three years. Furthermore, transaction and development activity in recent months suggests both investors and developers are increasingly targeting not only "A-cities" but also opportunistically "B-cities".

Ingo Gürges, Head of Transactions at Christie & Co Germany comments: "This positive trend has not gone unnoticed by hotel investors who consider hotels increasingly as a serious asset class, not least due to the availability of leasehold assets in the market.

"As the report suggests, investors are focusing strongly on business hotels due to Germany's status as the key economic powerhouse within Europe. Along with its particularly strong trade fair and conference market, resort properties are of interest in both established leisure destinations and within economically robust micro locations. Notably, investors and developers are most interested in hotels in the budget and 4-star segments with a selective smaller percentage of overall activity taking place in the 5-star luxury market."
 
Despite its strong supply growth, the Berlin hospitality market is also enjoying increasing demand by attracting a healthy mix of corporate, leisure and government-related travel, resulting in an occupancy rate of 76% in 2015. Hotel groups like Motel One plan on opening hotels with almost 1,300 bedrooms in the region before 2017.
By contrast, about half of the hotel supply in Munich is categorised as upper midscale and upscale, while around 65% of hotels are branded. Bavaria's capital has also been recording an increase in supply with c. 30 hotels and hotel expansions in the pipeline which are set to add another 7,700 beds to the market by 2017.
Although Frankfurt/Main  is dominated by budget and midscale hotels – with the majority of all hotels being branded – at €127 it still registers the highest ADR of all markets under review. As Germany's financial capital - with over 70% of visitors to Frankfurt falling into the corporate and MICE segment - Frankfurt has seen steady growth in past years, reaching an occupancy rate of 70% and a RevPAR of €88 in 2015.
Like Frankfurt, the Hamburg market is dominated by the budget and midscale segments. By 2017, hotels with another 4,000 bedrooms are expected to enter the market, including The Fontenay and Westin Elbphilharmonie.
The Cologne market sees about 65% of hotels branded. While over 50% of all hotels operate in the budget sector, 30% can be allocated to the midscale segment. Before2017/2018,  an additional 1,000 to 1,200 bedrooms are expected to enter the market with the majority being internationally branded. 2015 performance figures suggest that Cologne had a record year with average RevPAR improving by 15.6% to reach €80, while occupancy was at 72%.
Over 80% of hotels in Dusseldorf operate in the budget and midscale sector. In excess of 1,000 additional bedrooms are expected to be added to Dusseldorf's total hotel supply before 2018, the majority internationally branded. 2015 performance figures suggest growth has slowed but with various major trade fairs set to take place in 2016, RevPAR is expected to pick up again.
 
Kay Strobl, Head of Advisory & Valuation Services at Christie & Co Germany says:  "In 2015, Germany had an incredibly successful year in terms of the nation's hotel industry. Generally, we expect all six key hotel markets to show further growth in 2016 both in terms of trading performance and transaction activity.
"We expect Munich to remain one of Germany's strongest hotel markets and we predict that Berlin, Frankfurt, Cologne, Hamburg and Dusseldorf will continue to grow due to increasing MICE demand and the cities' statuses as centres for commerce, logistics and leisure."