Vienna's hotel market is booming – Two assets for sale through Christie & Co
Following the record year of 2016, Vienna's hotel property market has become one of the hottest in Europe and popular among national and international investors. Christie & Co has now been commissioned to sell the "Altmannsdorf Palace including the Gartenhotel" as well as the "7 Days Premium Hotel Vienna" on the opposite side of the street.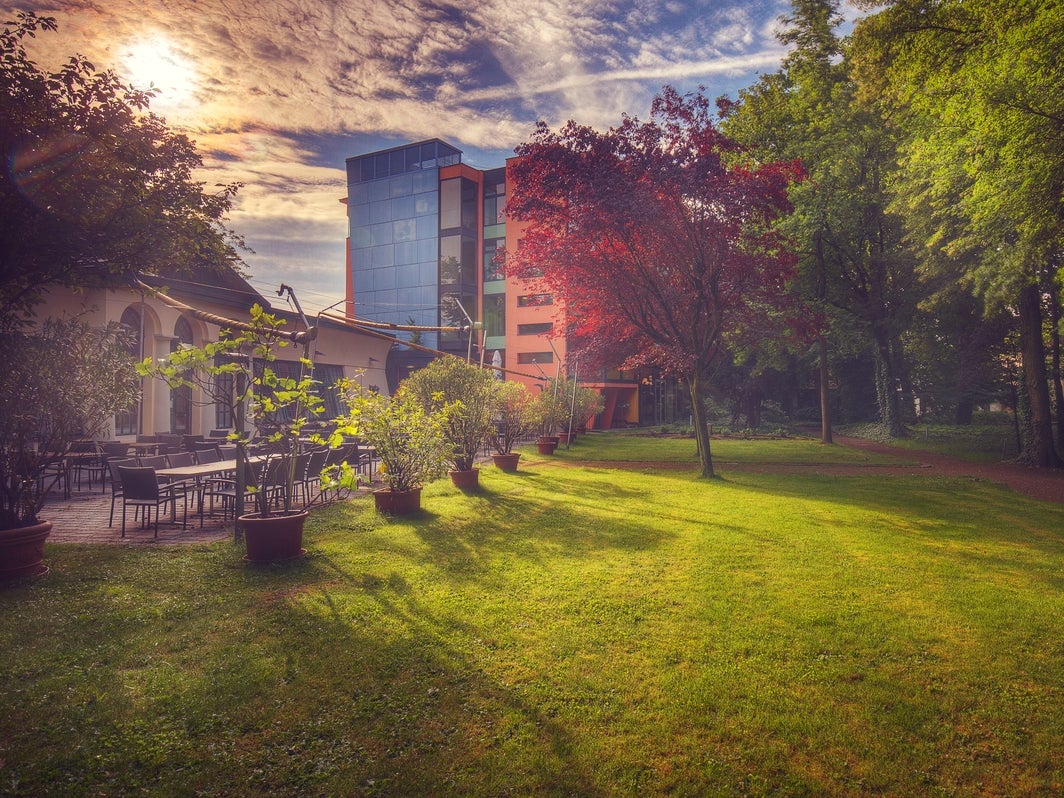 In 2016, Vienna's hotel property market, with a transaction volume of over €630m, catapulted itself into new spheres and made headlines with some major transactions such as the Hilton Vienna and the Hotel Imperial as well as the sale of the NH Vienna Airport as part of a pan-European portfolio to Pandox, towards the end of the year, which gave further impetus to the city's hotel transaction volume. For the first time, Vienna has become one of Europe's top destinations for hotel investment and, thanks to its position as a safe haven, it is gaining even more interest from national and international investors.
According to Christie & Co this may be a good opportunity for the two hotel properties they have been instructed to sell. In addition to 95 bedrooms, the "Gartenhotel Altmannsdorf" offers spacious and flexible conference rooms as well as an underground car park. The established 4-star seminar hotel covers nearly 6,000sqm and is directly connected to the "Altmannsdorf Palace", which is currently being used as an office building, offering a further 2,500sqm of usable space. Both buildings also have direct access to the over 16,000sqm palace park. The sale of the property completely untenanted as vacant possession which offers potential for a wide range of uses, for example for residential housing, as retirement home or a health spa for preventive medicine. As a unique addition, the sale also includes the operating company of the "Café Gloriette" in the nearby Schönbrunn Palace Park.
Directly opposite the Gartenhotel is the "7 Days Premium Hotel Vienna", a modern budget and apartment hotel with 75 rooms and 20 apartments as well as 30 garage parking spaces, variable conference rooms and a breakfast restaurant. The hotel has been rented to Plateno, one of the largest international hotel groups, since the beginning of 2017.
Simon Kronberger, Senior Consultant Investment & Letting at Christie & Co, explains: "While demand for hotel properties, whether as vacant possession or with long-term operator contracts, continues to be high, there seems to have been a lack of available assets in Vienna, interesting for larger investors in size and configuration. This has now changed with Christie & Co being instructed with the sale of the two hotels, which could be of interest to a variety of potential buyers due to the unique aspects of the properties and their operator situations.
"The hotels are located nearby each other, south of Vienna's city centre in a quiet neighbourhood, and yet centrally located within walking distance of the Underground. Thanks to their proximity to the Wienerberg business district as well as large branches of international groups such as Böhringer Ingelheim, both hotels generate strong corporate business with a high percentage of regular customers.
"Both tourist demand and demand for housing in the rapidly growing city of Vienna are currently picking up strongly. We are therefore convinced that now is exactly the right time to sell these properties. They can be purchased either as a package or individually."